Just published
organic semiconductors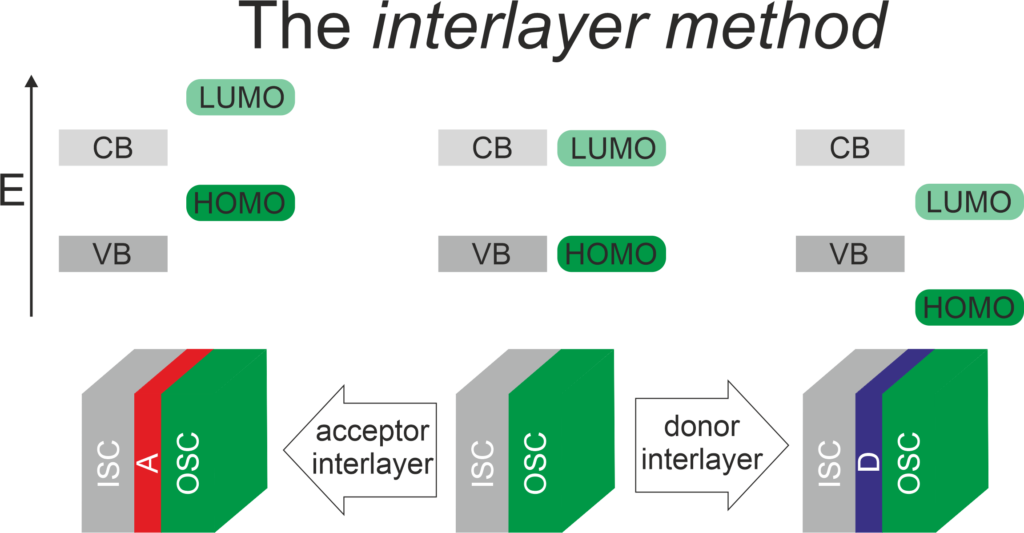 The interlayer method: A universal tool for energy level alignment tuning at inorganic/organic semiconductor heterojunctions
T. Schultz et al. | Adv. Funct. Mater. 31 (2021)
Here, a universal approach to adjust the offset between the energy levels at inorganic/organic semiconductor interfaces is demonstrated. By inserting strong electron donor or acceptor molecules between two semiconductors, the level alignment can be tuned over an unprecedented range of 1.8 eV.
perovskites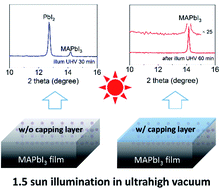 Position-locking of volatile reaction products by atmosphere and capping layers slows down photodecomposition of methylammonium lead triiodide perovskite
F. Zu et al. | RSC Adv. 10 (2020)
The remarkable progress of metal halide perovskites in photovoltaics has led to the power conversion efficiency approaching 26%. However, practical applications of perovskite-based solar cells are challenged by the stability issues, of which the most critical one is photo-induced degradation. Bare...
2D semiconductors

Excited-State Charge Transfer Enabling MoS₂/Phthalocyanine Photodetectors with Extended Spectral Sensitivity
N. Mutz et al. | J. Phys. Chem. C 124 (2020)
In this paper we explored the interface between the transition metal dichalcogenide MoS2 and the non-metallated molecule phthalocyanine H2Pc. By measuring UPS and inverse PES of the bare MoS2 and in combination with a thin layer of H2Pc, a type II energy level alignment between MoS2 and H2Pc could...
News
Nominations are open for postdoctoral fellowships between two cities, Berlin and Beijing, as part of a joint physics program between…
Read more